Mission
Kilner's Engineering strives to deliver a sophisticated and diverse manufacturing service for Queensland based businesses. Offering a complete turnkey service from initial design to final assembly, incorporating significant vertical integration to process raw material into multicomponent complex assemblies using a wide range of engineering processes.
ABOUT US
Kilner's Engineering is a third generation, family owned general and repetition engineering company.
Our Technology
Our continued adoption of advanced technologies gives our customers the cutting edge in the marketplace.
Our Strategy
Kilner's Engineering is focused on offering a broad spectrum of engineering services under one roof.
Quality
Kilner's Engineering's quality management system has been certified to ISO 9001 by Intertek SAI Global.
Fast Turnaround
Our vertical integration combined with our experience enables a high quality, finished product on time and on budget.
Location
Located at Morningside, halfway between the Gateway & Brisbane's CBD, we are easily accessed from the North, South, East & West
COMPANY HISTORY
Established
Kilner Brothers was established post WW2 by three brothers, Barney, Lee and Harold Kilner. Setting up first in Coorparoo, before moving to Evans Road, Salisbury in the 1950's.
Relocation to Bulimba
The early 70's saw Kilner's Engineering move to industrial Bulimba. Manufacturing a wide range of components and producing mower, slasher and cane harvesting blades.
Brake Pressing
Kilner's expanding sheet metal fabrication saw the introduction of the 100t Promecam Hydraulic Brake Press. Today we have multiple brake presses including a CNC Controlled 200t LVD.
Laser Cutting
Building on it's solid foundations of turning, machining and sheet metal fabrication, Kilner's Engineering introduced their first laser to the fleet, a Mazak STX-48.
CNC Machining & Turning
Machining and Turning has been an integral part of Kilner's Engineering since the 1960's. 2003 saw the introduction of the first in our fleet of Mazak CNC Lathe's and CNC Mill's.
Waterjet Cutting
To complement the laser and work hand in hand with the CNC machining, Kilner's Engineering added a water jet to the line up, increasing the maximum cutting thickness in-house to 150mm.
New Headquarters
Outgrowing our home for over 40 years in Godwin Street Bulimba, Kilner's Engineering relocated to a state of the art 2000m2 facility in neighbouring Morningside.
Fiber Laser Cutting
2020 saw Kilner's Engineering transition from CO2 laser cutting to  state of the art Fiber Laser Cutting Technology with the installation of the LVD Phoenix and LVD Lynx machines.
EXPERIENCED TEAM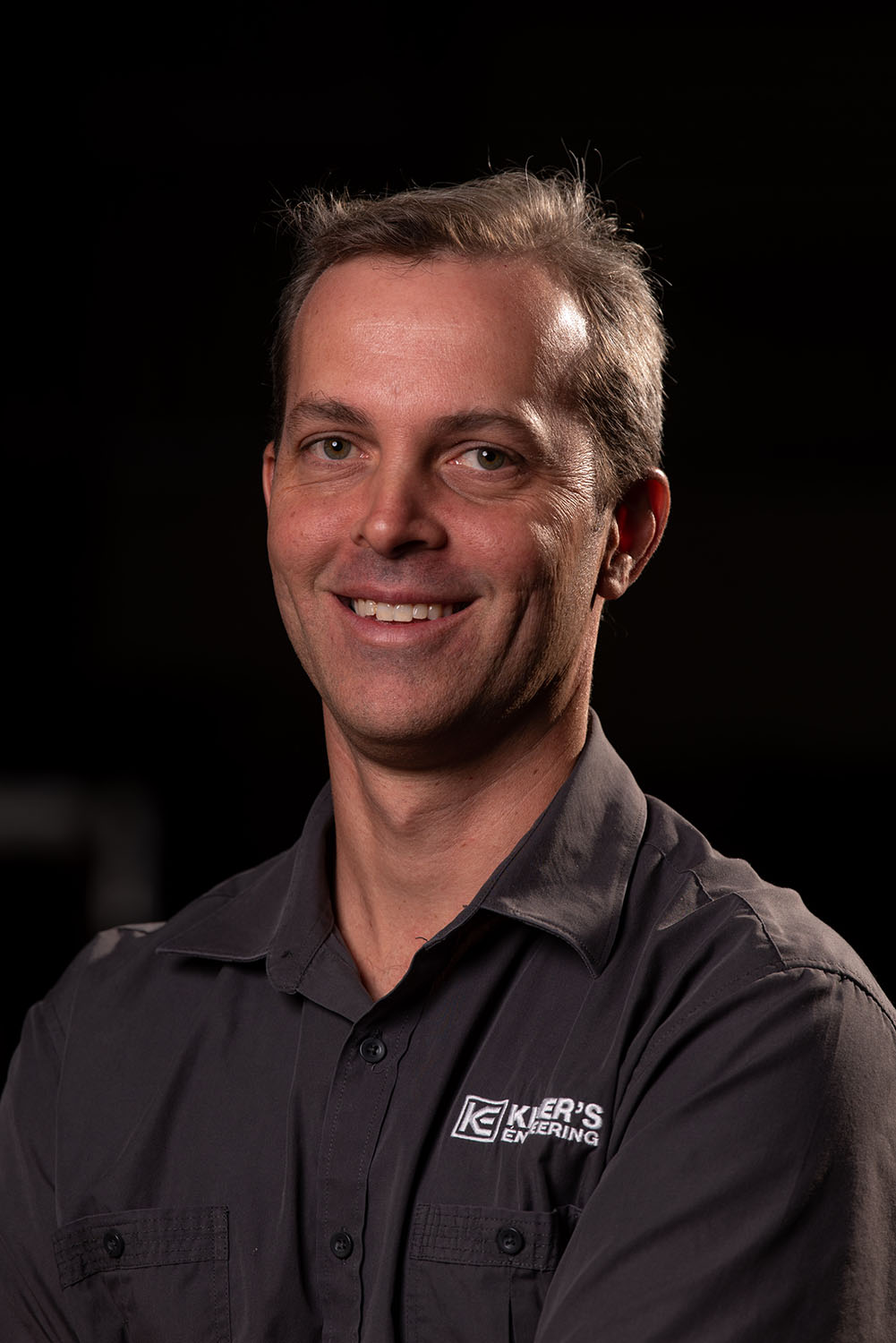 Scott Kilner
Production Manager
Geoff Kilner
Managing Director
Brad Kilner
Operations Manager