OUR TEAM
Kilner's Engineering is a third generation general and repetition engineering company.  Established in Coorparoo as 'Kilner Brothers' in the late 1940's by Barney, Lee and Harold Kilner the business quickly expanded in the wake of WW2, which saw them relocate to Evans Rd at Salisbury.
A practicing architect and builder, Geoff Kilner joined his father Barney at Kilner's Engineering in 1974 and has since amassed over 45 years of experience within the metal processing and fabrication industry. Purchasing their first Mazak 2kW CO2 laser in 1996, Geoff and his wife Gwenda now have 20+ years of experience in the laser cutting industry.
Following in their father's footsteps, Brad and Scott Kilner have become the third generation in the family business. Brad completed a Bachelor of Engineering before stepping on board full time in 1998, while Scott had completed a Bachelor of Built Environment and a Graduate Diploma of Industrial Design when he joined the business in 2001.
Expansion into Water Jet Cutting, CNC Machining and CNC Turning followed as Brad and Scott continued to harness the latest technology to build on the turnkey manufacturing solutions Kilner's Engineering is renowned for.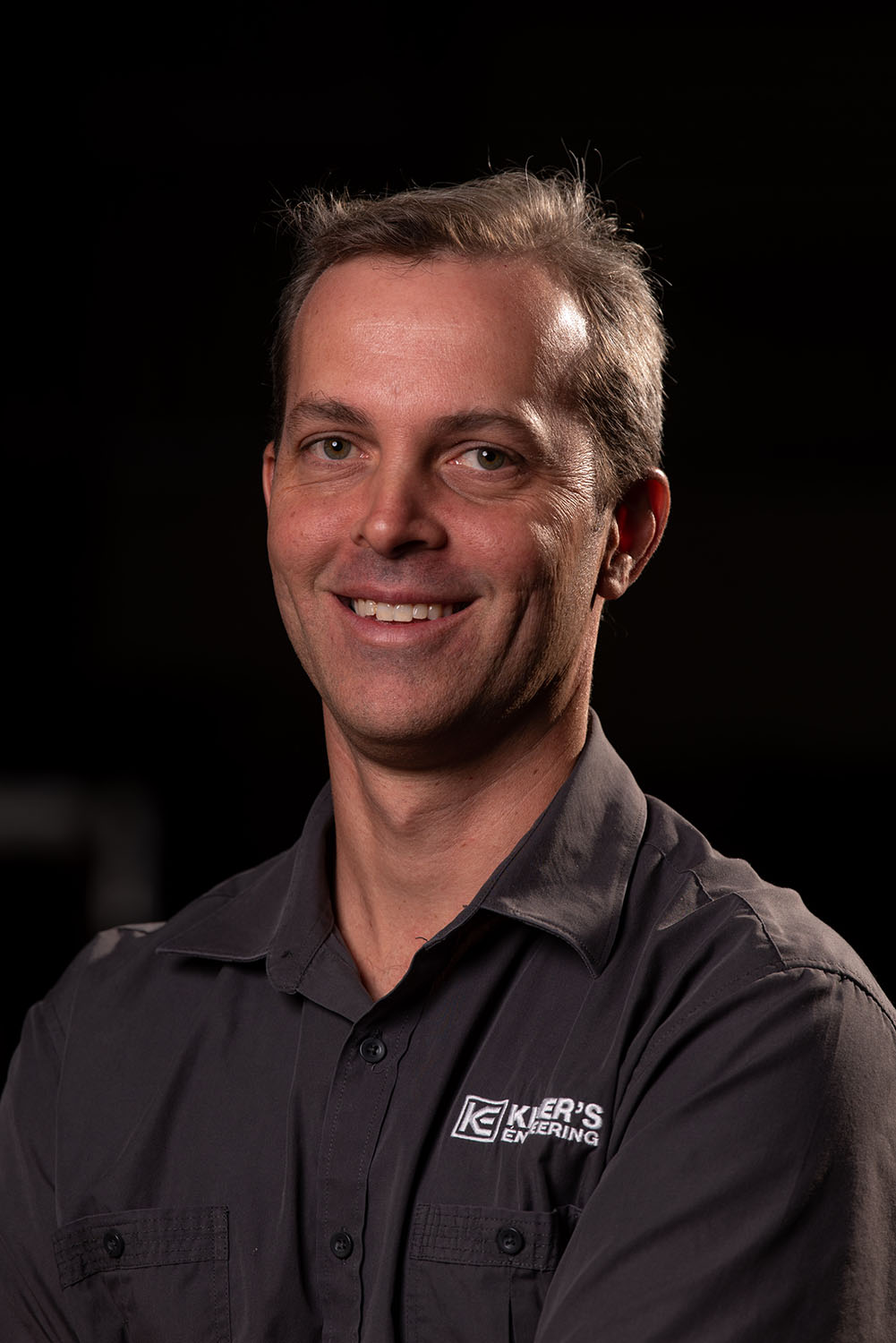 Scott Kilner
Production Manager
Geoff Kilner
Managing Director
Brad Kilner
Operations Manager